2. Workshop "Nové trendy"
21. – 23. února 2013 byl pořádán 2. Workshop s tématickým názvem "Nové trendy" s účastí mezinárodních vědeckých kapacit na poli vědy v oblasti nanotechnologií a nekonvenčního tváření materiálu. Na této akci bylo podpořeno 20 akademických pracovníků (Počet podpořených osob v dalším vzdělávání – vědeckých a výzkumných pracovníků) a 20 studentů z VŠB-TUO a ZČU Plzeň. Každý podpořený účastník akce obdržel Osvědčení o účasti na 2. Workshopu. Workshopu se zúčastnilo celkem 7 zahraničních odborníků z partnerských organizací v rámci mezinárodní scény a to z – Universität Münster (DE), Politechnika Czenchostowska (PL), Žilinskej univerzity v Žilině (SK) a Instytutu Metalurgii i Inżynierii Materiałowej PAN v Krakowě (PL).
Dále se této akce zúčastnilo celkem 6 odborníků z průmyslové praxe, kteří jsou rovněž zapojeni do projektu na pozicích odborných pracovníků, jedná se o partnerské organizace z ČR – VÚHŽ a.s. (Výzkumný ústav hutnictví železa), Visteon-Autopal, Materiálový a metalurgický výzkum s.r.o., SVÚM a.s. (Státní výzkumný ústav materiálu).
Dalším důležitým mezníkem ve tvorbě strategie Nanotýmu VŠB-TUO byl diskusní panel "Stategy of Nanoteam" na 2. Workshopu s prakticky všemi zapojenými pracovníky z ČR i zahraničí. Byly projednány důležité body a vytvořen zápis a následně rozeslán všem zainteresovaným VaV pracovníkům.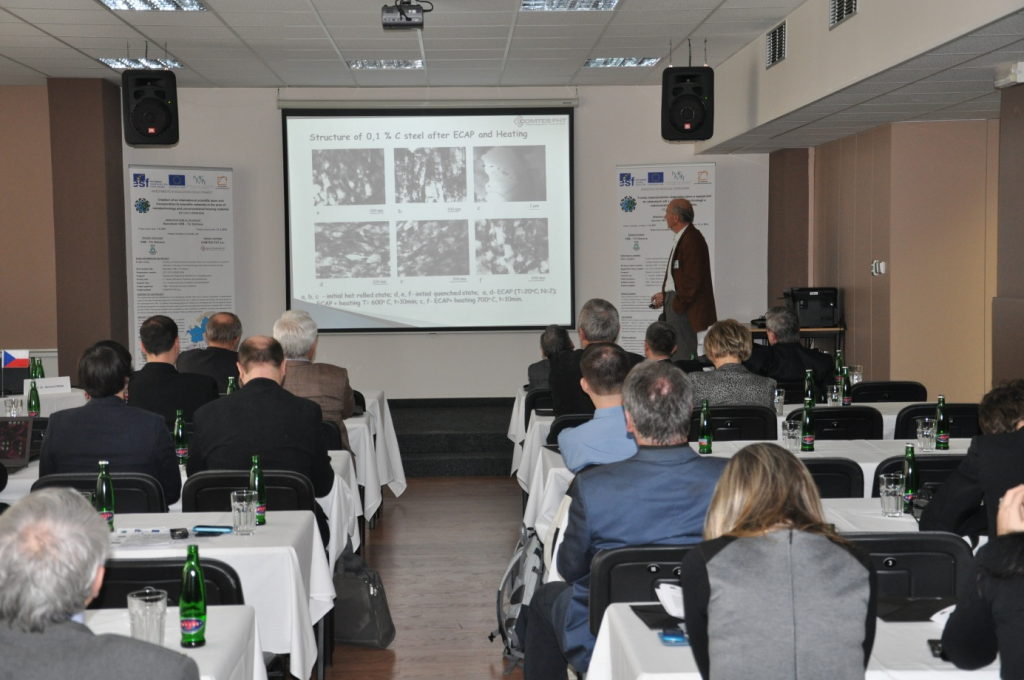 prof. Dr. Gerhard Wilde a prof. Jan Dutkiewicz, Ph.D. při diskusi na 2. Workshopu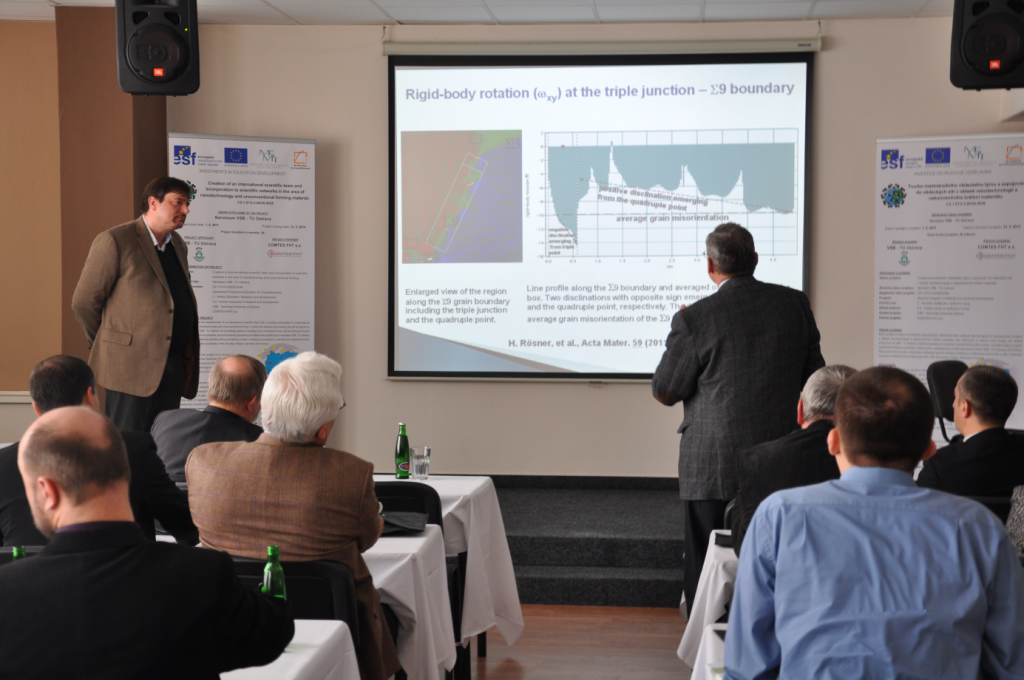 Prof. Ing. Jozef Zrník, CSc. při přednášce na 2. Workshopu